Afterparty 'AFREAK'
Are you not coming to the Afrikadag 2020, but would you like to come to the after party 'AFREAK'? Then choose the option 5 in the ticket system!
This year the eighth edition of the Afrikadag afterparty will be held on the 4th of April. The party will start at 18.00 and ends at 00.00. We renewed the after party together with project Nana to what is now called 'AFREAK'. Last editions of the after party, we had artists like Typhoon, Akwasi, Zwart Licht and Ntjam Rosie performing during this event. After a day full of discussions and workshops, the after party 'AFREAK' is a place to relax and to reminisce in African spheres.
With the event AFREAK it is possible to go out early and to prevent morning hangovers. When you step into the party you'll forget time and will lose yourself in all the beautiful things that Africa has to offer. Fashion, art, African cuisine, live performances and trendy music from the best afro dj's. AFREAK is the place where party people can warm up for the next party or for people that like to go home early. This gives you the opportunity to start the weekend or the next day with good and fresh vibes.
AFREAK will take place in Desmet Studio's in Amsterdam, close to the Royal Tropical Institute. More information about the artists and the programme will come soon. Don't miss out and stay up to date through the Afreak Facebookpage and the Afreak Instagram account (@afreak.atnight).
Line Up:
· Live Act by Kwabena Awutey
· DJ Jean Jeansen
· DJ Hayzee
· Art exhibition by Anna Nunes
Date: 13 april 2020
Location: Desmet Studio's, Amsterdam
Price: € 12,00
Tickets: here - the sixth option!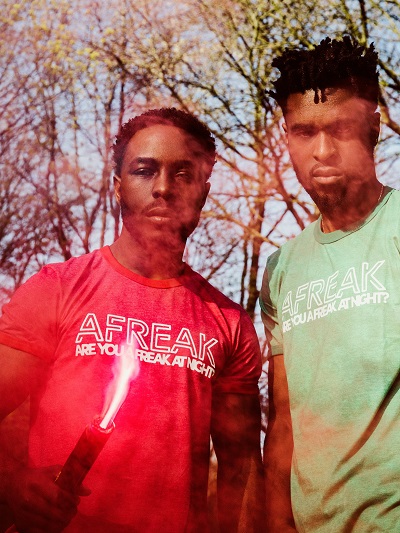 Check Kwabena Awutey's latest track here!