Afrikadag 2018: a big success!
The 14th of April turned out to be a spectacular Saturday! With about 1.000 visitors, speakers and volunteers, the Royal Tropical Insitute in Amsterdam was buzzing. Hereby, we would like to thank all our speakers, volunteers and visitors for their participation!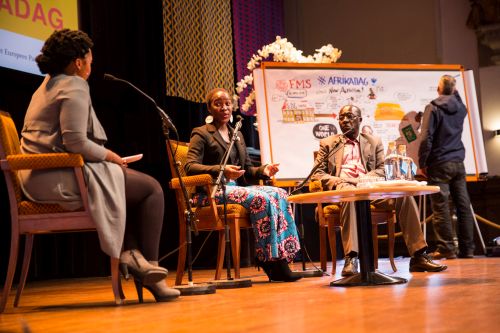 The pictures will follow as soon as possible, but fortunately you can already watch the aftermovie by Africa Web TV.