IWD2018: More female leaders in Africa
#IWD2018: More female leaders in Africa
08-03-2018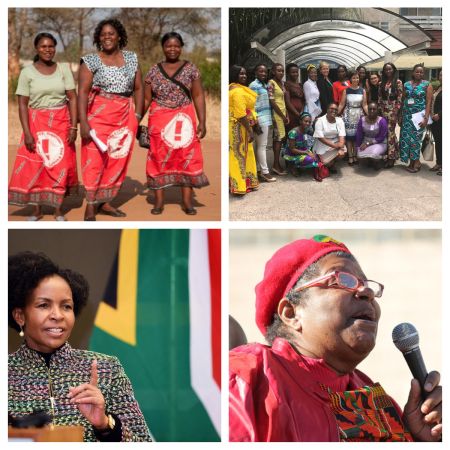 "Tradition has to move according to the time that we live in," said Angelique Kidjo, Beninese singer and activist. It is the 107
anniversary of the International Women's day! This year the #IWD2018 will put its focus on gender equality. Because the question remains: How can we create the same rights for women? We are all 'human' beings and share the same rights according to the Universal Declarations for Human Rights. Nevertheless, more countries are aware and are changing policies to comply with the inequality between women and men. This is also the case in some African countries. There are more female representatives in Africa that are fighting for the rights of other women. Yet, a complete shift is needed. Different political parties and organisations will be present at the Afrikadag to discuss this issue with you, among others the Dutch Labour Party (PvdA)
with SheDecides
,
ActionAid with Women2Kili
, and Royal Tropical Institute (KIT)
with "Rights By Her"
. Here are some inspirational quotes by African women:
"The size of your dreams must always exceed your current capacity to achieve them. If your dreams do not scare you, they are not big enough". Ellen Johnson Sirleaf, the first female President in Africa.
"Girls are the future mothers of our society, and it is important that we focus on their well-being". Miriam Makeba, activist and singer, the first African woman who has received a Grammy Award.
"African women in general need to know that it's – to see the way they are as a strength, and to be liberated from fear and from silence". Wangari Manthai, political and environmental activist.
"I have always believed that women can do anything they set their hearts on". Pam Golding, founder and owner of the Pam Golding Property Group.