Keynote speaker: Amma Asante
We proudly present to you Amma Asante, keynote speaker at the Africaday 2016! She is the first Member of Dutch Parliament with Ghanaian roots, and a well-known fighter for the African diaspora in the Netherlands. At the opening of the Africaday, she will give an inspiring speech to start off this event.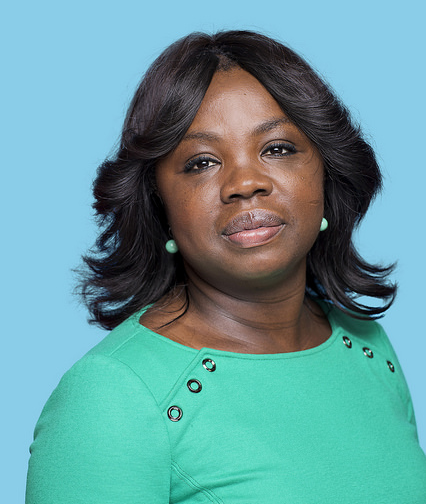 At the early age of six years old, Amma came to the Netherlands with her mother, where they were reunited with her father. This way, her parents could offer her a different future perspective than that of a factory worker or maid. Which they, as parents, never had. But, 'as a black woman to be successful you need to work twice as hard in the Netherlands,' is what her father told her. And she did; she studied International Relations, was councillor in Amsterdam and worked for COA, the 'Central Agency for the Reception of Asylum Seekers'. Since September 2016 she is a Member of Parliament for the PvdA, which is a special mark in her inspiring career.
Besides the opening speech, you can also listen to her story and ask questions during the College Tour with Amma Asante. This talk show is organised by African Students United (ASU), a platform for African students and students that are interested in Africa. Got curious about how she became this strong woman andMember of Parliament? Be there and ask all your questions. Lastly, she has another workshop 'Who needs the development industry?' to discuss the importance of the African diaspora within the Dutch development industry. African diaspora organisations have been pleading for years to become part of it, but they are still only represented in small numbers. You can discuss these issues with Amma Asante during the workshop.
Don't want to miss all of this? Book your tickets now, and register for the opening with Amma Asante and Ashish Thakkar and the other workshops at http://afrikadag.nl/english/programma!