Wanted: Volunteers for the Afrikadag 2018!
The most inspiring event of the FMS, the Afrikadag, is almost here! On Saturday the 14th of April, the annual Afrikadag will take place at the Royal Tropical Institute (KIT) in Amsterdam. The Afrikadag, with approximately 1500 visitors, speakers and volunteers, is the biggest public event on Africa and international cooperation in the Netherlands. This year the Afrikadag is all about change and the power of activism and civic initiatives. Besides the debates, speeches and workshops from national and international organisations, there will also be space for relaxation and entertainment during the extensive cultural programme, with music, literature, art, and music. As icing on the cake, the sixth edition of the "Africa at Night" afterparty will open its doors for all volunteers, visitors and speakers.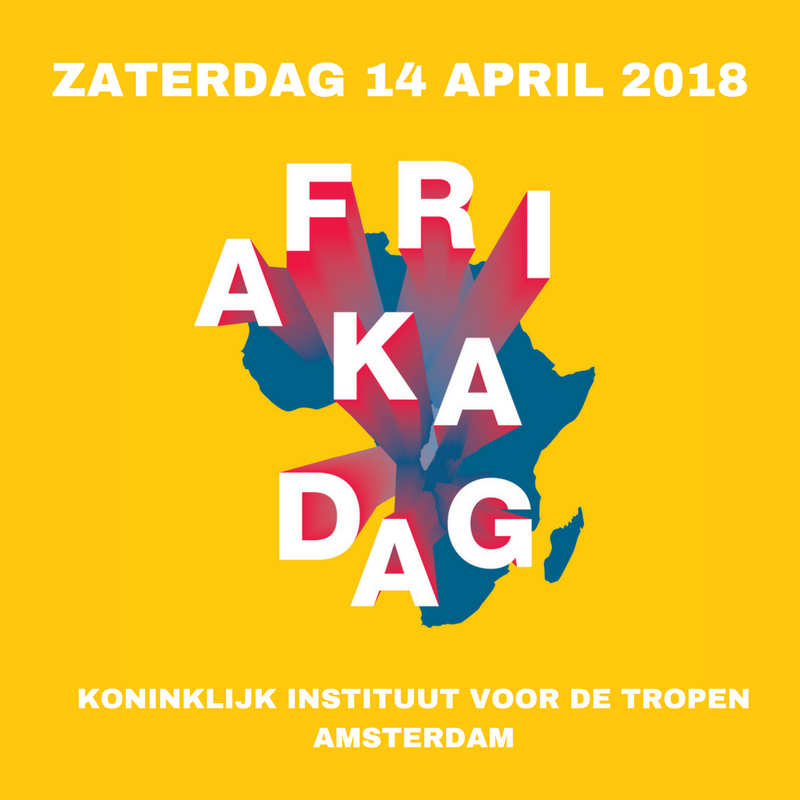 Therefore, the FMS works with multiple partners and organisations in order to bring the Afrikadag towards a huge success for its volunteers, visitors and speakers. However, the event cannot be organised without the help of enthusiastic and motivated volunteers. So are you a social media wonder? Do you like to welcome people with a smile? Are you a technical wonder who could assist with all the presentations? Or are you a real team player who could manage a team? And would you like to be part of the most prominent event of the FMS and the biggest event on Africa in the Netherlands? Then we are looking for you! So do not hesitate and help us to make the Afrikadag 2018 a successful event!
Would you like to have more information? Take a look at the website, or get in touch with Remy van Aanholt via info@afrikadag.nl or 020-5512147. Would you like to apply now, just click here.