Afterparty "Africa at Night"
On the 1th of March the ticket sale for the afterparty starts. Do you only want to buy a ticket for the afterparty? Then choose option 5!
The Afrikadag will be followed by the swinging afterparty "Africa at Night", starting at six o'clock. You can finish the Afrikadag in style, with live music, dance, art and African food. For €10,- you will have a delicious African dinner! "Africa at Night" is organised in collaboration with Christian Nana from Project Nana. In recent years, artist like Typhoon, Akwasi, Zwart Licht and Ntjam Rosie performed at the afterparty. So come to this great afterparty, to relax after a long, inspiring day full of discussions and workshops, without losing the African vibe!
The afterparty will take place in Desmet Studio's in Amsterdam and the different acts and artists of this year will be announced soon. Do not miss out and keep an eye on the Afrikadag Facebook event and the website!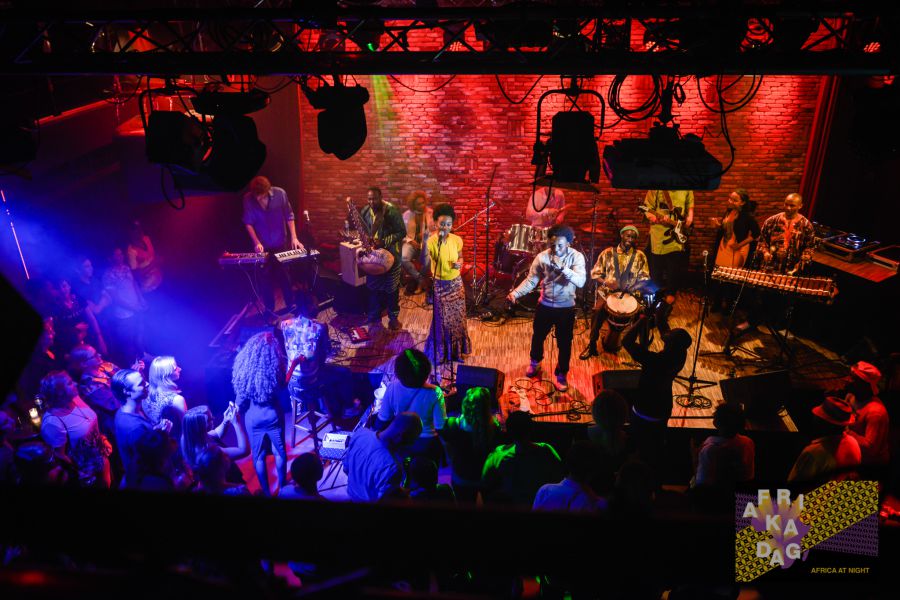 Date: 13 april 2018
Location: Desmet Studio's, Amsterdam
Price: € 12,50
Tickets: starts here on the 1st of March