Meet our partners! Part one
In this item we put all of the Africaday partners in the spotlight. Today the honour goes to Ready for Change, A collaboration between Woord en Daad, the Foundation Max van der Stoel (FMS) and Partos.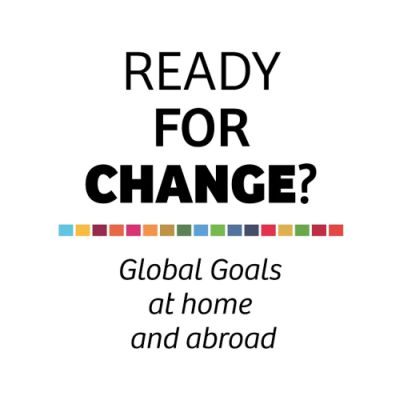 About Ready for Change
Ready for change stimulates civil society, businesses, denktanks and the government to put together one implementation agenda to realize the Sustainable Development Goals (SDGs). Cooperation is crucial: a broad social and political support for the implementation of the SDGs is not obvious. By bringing these different parties together it aims to facilitate knowledge sharing and project collaboration.
Ready for Change on Africa Day
In many African countries international trade consists only of raw materials, which are processed and sold elsewhere. By signing the Sustainable Development Goals (SDGs) in 2015, we have committed ourselves to promote worldwide sustainable and inclusive economic growth (SDG 8). That also means a commitment to fair value chains; So fair trade to fair chain. Raw materials are first processed locally before being exported to Europe. The workshop will ask several experts what Africa has to win with this development and how the EU could contribute to sustainable and inclusive growth in African countries.
The future of European development cooperation
The development relationship between Europe and Africa is largely based on the Cotonou Agreement, which was concluded in 2000, but by 2020 this treaty expires. Since 2000, the world has changed massively. In 2000 the EU had fifteen Member States and now 28, China plays a much more important role on the African continent, the number of free trade agreements has increased between EU and Africa, and there is a new development agenda (SDG's). All these crucial developments are decisive for the new relations between Africa and Europe. What does this mean for the role of Africa in the relationship with the EU? And in what way will this be reflected in the development relations after 2020?
Innovationfestival
On Thursday, October 6th Partos presents the third edition of its Innovation Festival, where Ready for Change is also present. NEMO Science Museum in Amsterdam that day filled with countless innovations that are taking place in the field of development and sustainability. Immerse yourself in a program of inspiring Lightning Talks, workshops, Talk Shows, an Innovation Safari and a real theater.